TWO-FOR-ONE OFFER
TWO EBOOKS FOR ONLY €11.99
Normally €18 but for our TWO-FOR-ONE OFFER this series can be taken for just €11.99, SAVING €6.01 on the RRP.
Offer only lasts until 11 MARCH 2016.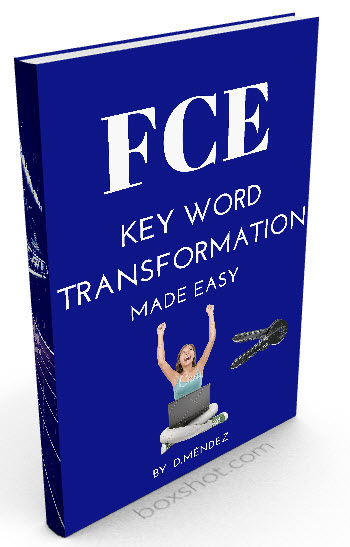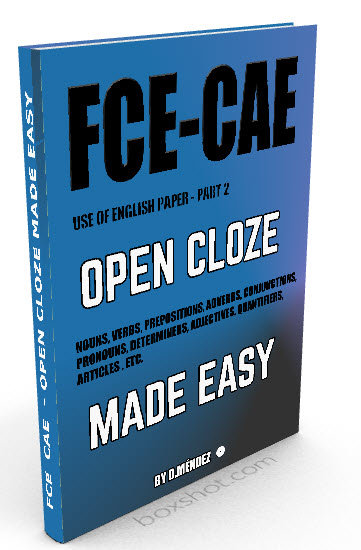 This book has been written to help students prepare for the Key Word Transformation part of the Use of English paper (grammar) of Cambridge English FCE exam.
It will give you a good understanding of the different grammatical structures commonly used in this part of the Use of English test, e.g. passive - active voice , conditional sentences , phrasal verbs, idioms, set phrases, comparative-superlative, causative verbs, linking words,etc.
If you want to learn how to do Key word transformation exercises effectively, this book is for you.
This is the book that will help you pass the second part of the Cambridge Use of English test, i.e. the always difficult Open Cloze task.
It contains detailed explanations and examples of why you should choose one word rather that another.
Easy to understand grammar explanations with many examples , will help you understand the grammar behind every word choice.
There are also very specific techniques and strategies that will allow you to avoid the most common mistakes students make on this part of the Use of English test.