You can download this sheet in PDF format by clicking on the PDF icon below.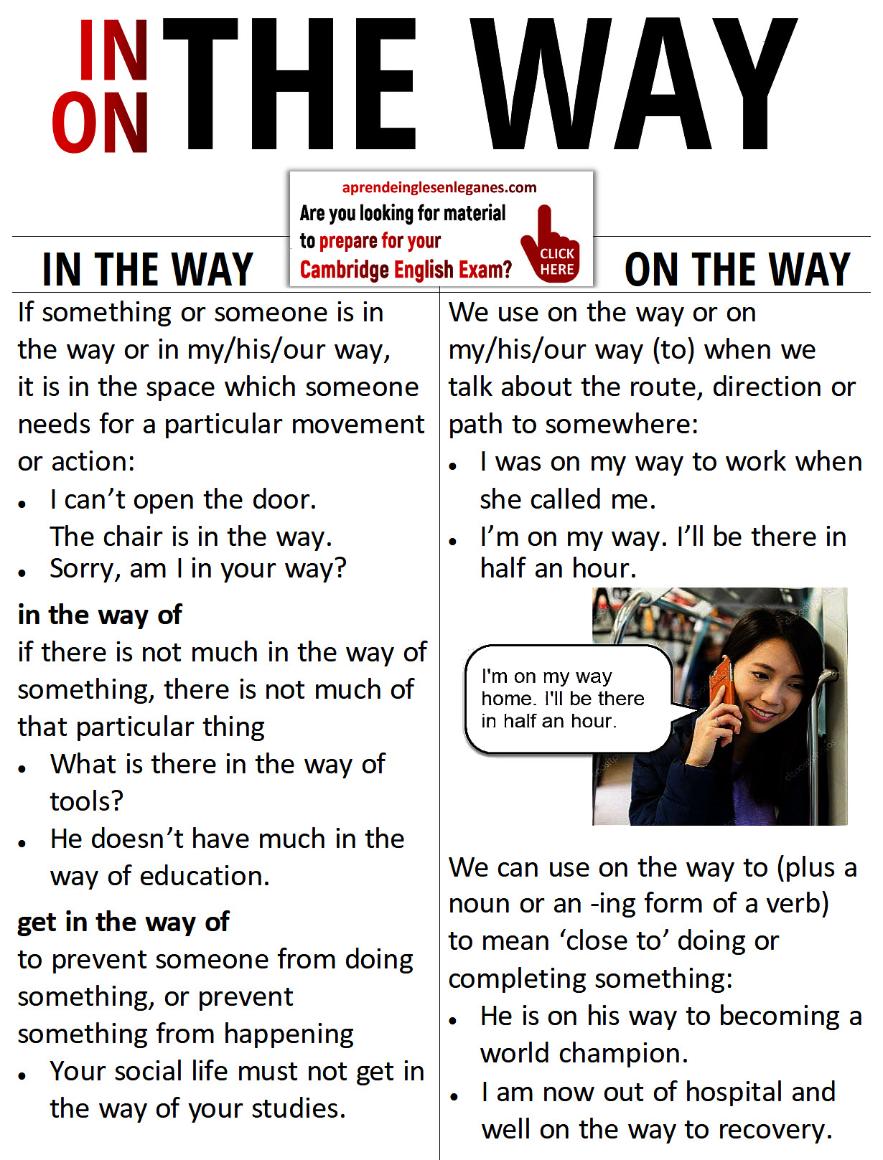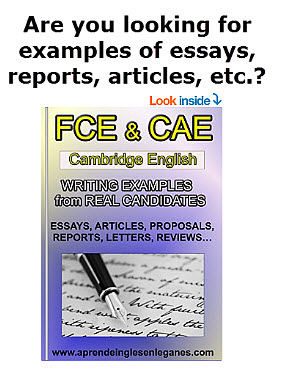 When it comes to doing any piece of writing , it is always helpful to have some examples so that you can get an idea of what you need to do. This is what you will find in this book.
This book contains 36 examples of different texts, such as reports, proposals, articles, etc., written by real students who took either the FCE or the CAE writing examinations. These texts achieved a pass at grade A, which means that they scored over 80% .
in the way, on the way, in the way vs on the way, in the way of, get in the way of, FCE key word transformation, sentence transformation B2, use of English part 4, FCE writing, B2 First writing, Writing FCE, Writing B2 First, Writing C1 Advanced, Writing CAE, Writing C1, essay writing, writing examples, how to write a proposal, how to write an essay, how to write a report, how to write a complaint letter, how to write an article, how to write a review.