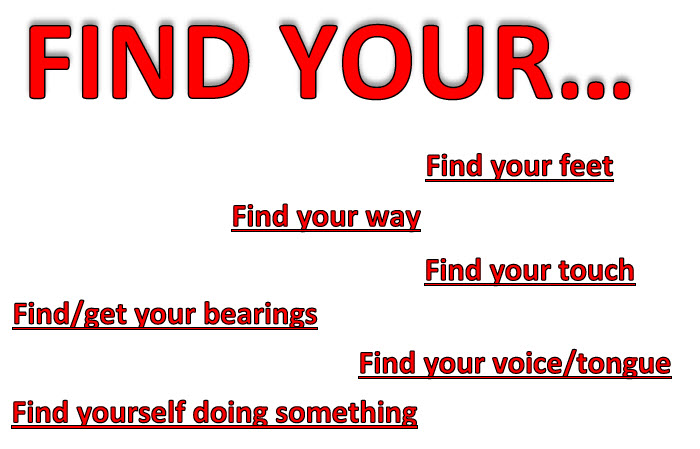 Using idioms and phrases, we can express, in few words, an idea that would take otherwise a long sentence to put into words. That's why in order to become more fluent in any language , it is always a good idea to learn the most common idioms.
Have a look at the sheet below to learn new idioms and phrases beginning with "Find your".
FREE - DOWNLOAD this sheet in PDF format
by clicking on the PDF icon below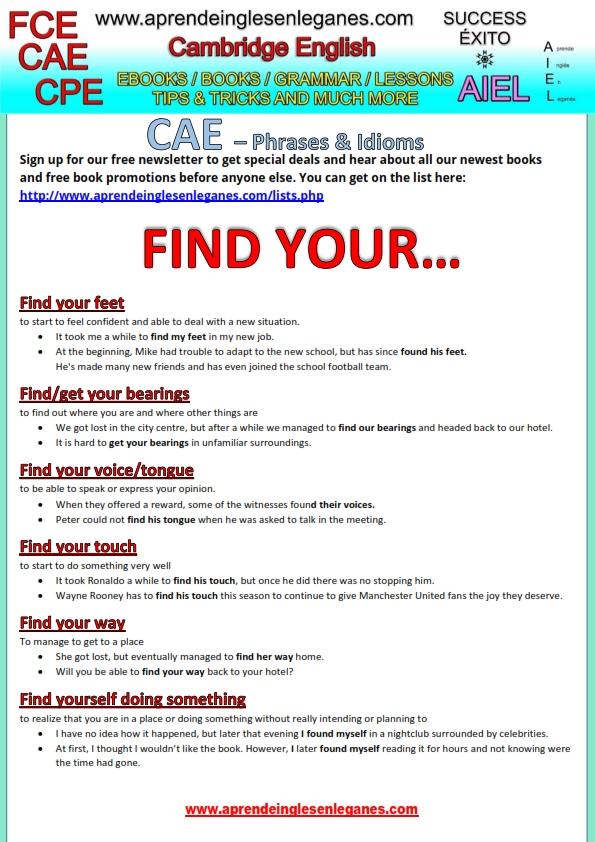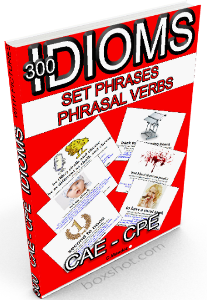 Learning grammar and improving your writing skills isn't enough to master the English language. You must understand common English idioms if you want to pass the CAE or CPE examinations.
Frequently, the answer to one of your reading test question will lie behind an idiom that you are not familiar with. The same applies to the listening test, you might understand most of what is being said only to get lost after hearing the obligatory idiom.
This book contains 300 of the most common idioms that usually turn up in CAE and CPE examinations.