Certificate in Advanced English (CAE)
Use of English - Part four : Key Word Transformation.
Do you want to get better at doing Key Word Transformation exercises? It's worth getting the hang of them since each correct answer is worth TWO marks.
A little reminder : You must complete the second sentence (in between three and six words) so that it has the same meaning as the first using the word given that must not be changed.
Part 4 tests your knowledge of grammatical and lexical structures, and your ability to rephrase a structure using a common expression or pattern.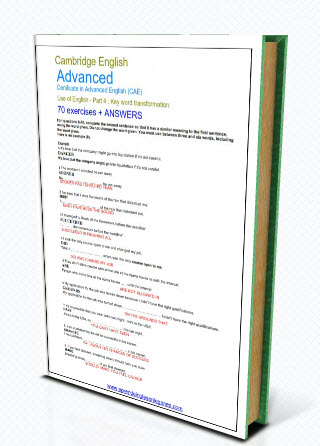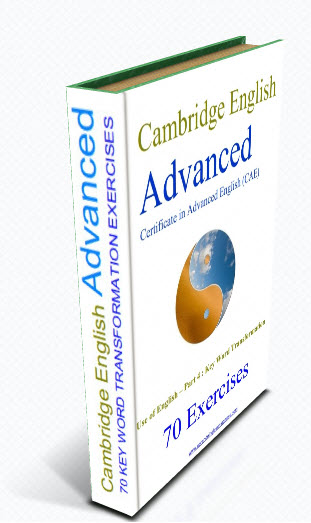 CLICK ON THE PICTURE ABOVE TO DOWNLOAD THIS EBOOK FREE OF CHARGE.
CLICK ON THE PICTURE ON THE LEFT TO DOWNLOAD THE EBOOK WITH THE ANSWERS.
DON'T CHEAT TRY TO DO THEM ON YOUR OWN FIRST