The verbs "avoid" and "prevent" are similar in meaning , but they are used differently. Have a look at the grammar sheet below to learn how to use them correctly.
FREE - DOWNLOAD this grammar sheet in PDF format
by clicking on the PDF icon below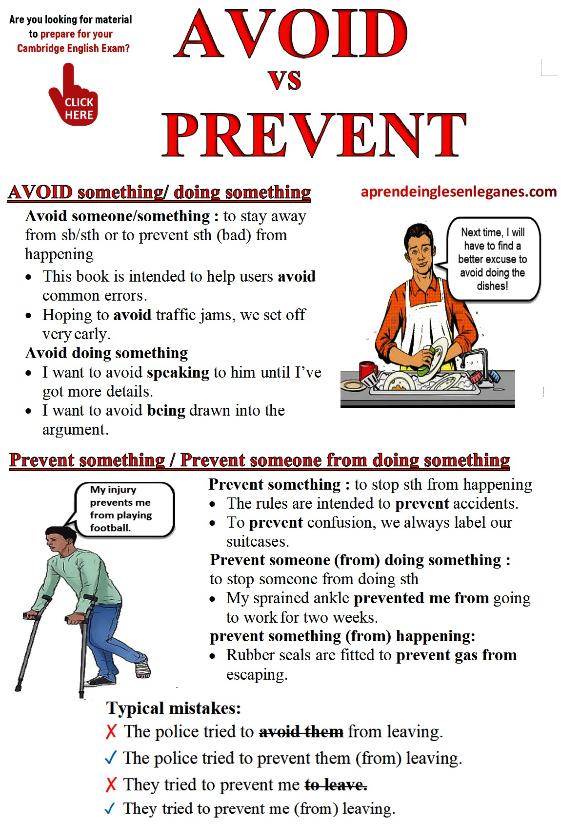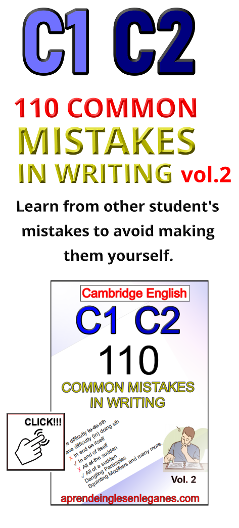 This book contains a compilation of 110 common and frequently seen writing mistakes in both the C1 and the C2 writing papers. By learning to recognise and avoid such errors, you can improve your writing skills, and therefore get better marks in your exam.
Take some time to familiarise yourself with the mistakes included on this ebook and remember to always check your piece of writing before you hand it in.
avoid vs prevent, prevent vs avoid, common mistakes in writing, common mistakes in English, errores más comunes en inglés, errores en inglés, errores típicos en inglés, typical grammar mistakes, typical mistakes in English, written English mistakes, Häufige Englisch Fehler, Englisch Fehler,